Two solid red LEDs mean that something isn't plugged in right. Double-check your connection points. There should not be any open ports on the back of the imp box.
Here's a picture of what the set-up should look like: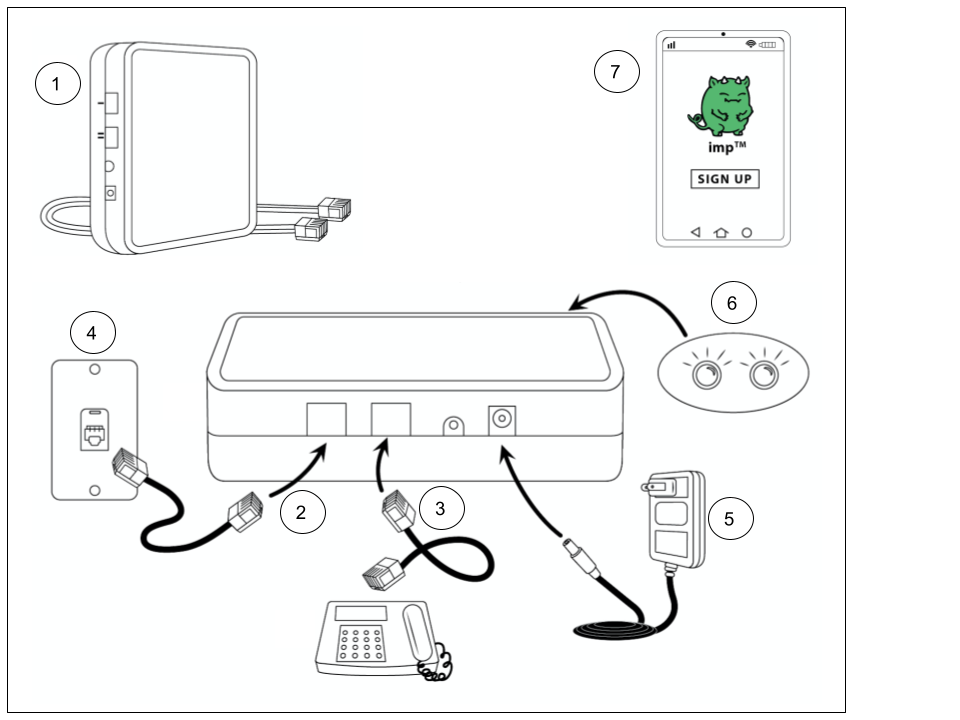 You can find more instructions at this link: Installation Guide

Click here to see the full LED guide.