The imp uses a common phone cord with an RJ-11 connector at each end. The standard phone line is known as a "reverse" line and it is pretty easy to tell if it's the right one. As a point of reference, this is the cord included with your purchase.
Hold the cables so the hook is underneath and you can see the colors of the wires. The colors should be mirrored, as shown below. Please note that the order of the colors may vary, but it doesn't matter as long as they are mirrored.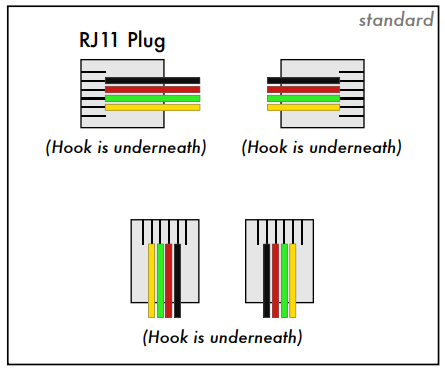 If the phone cord is the non-standard "straight-through" line, the imp may not work correctly. Please double-check that the cords do not look like the picture below.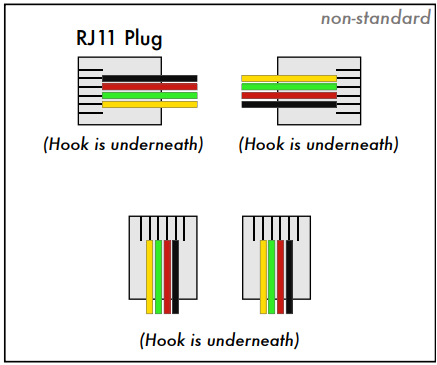 If you find that your home phone cord (the one not included with your imp purchase) is the wrong type, you can easily find them at most hardware stores, or contact help@joinimp.com to purchase one through us.